BOSTON — Though new chief baseball officer Craig Breslow's comments about the Red Sox rotating different players at the designated hitter spot next year would seem to decrease the chances of the team bringing back Justin Turner, Turner remains hopeful that the sides can work out a deal for him return in 2024.
Appearing before the Pedro Martinez Foundation Gala at the Boston Park Plaza Hotel on Friday, Turner — who declined his player option for 2024 and is now free to sign with any team — reiterated his desire to return to Boston after a successful first year in a Red Sox uniform.
"I would love to be back and be with the Sox," Turner said. "I think the crazy thing is that as great as our experience was, we finished in last place in the AL East. From what I've heard from all these guys — Pedro included — is how amazing this town is when you're making a playoff run.
"I want to be a part of that. It has been A-plus across the board in everything we've done and that's with finishing in fifth place in the AL East. I want to know what it's like to play in a playoff game for the Red Sox, not against them."
Turner's first few days of free agency have been busy. A year after getting offers from at least five teams (the Red Sox, Dodgers, Marlins, Angels and Diamondbacks), Turner said he has heard from more interested teams this year than a year ago and Arizona is once again rumored to be interested. Turner has been sure to take the chance to get to know Breslow, too. Turner and his wife, Kourtney, enjoyed their summer in Boston so much that they extended their lease through the end of November. The former Dodger has been working out at Fenway Park and made sure to get some face time with Breslow shortly after Breslow was hired last month.
"I sat down with the clubhouse with him maybe the day after he was hired," Turner said. "We had about an hour conversation and got into some things. It was very new for him at the time and he's still trying to get to know everybody in the organization. It was very casual. There wasn't very much business."
At the GM meetings in Arizona this week, Breslow praised Turner for his impact on the Red Sox lat season while noting that the club needed to "figure out if he fits (and) how he fits" on the 2024 roster. Coupled with Breslow's preference to rotate different players (likely including Masataka Yoshida, Rafael Devers and others) through the DH role next year, it would seem there's a reasonable chance the sides part ways. After paying Turner $15 million on what was effectively a one-year deal in 2023, the Red Sox might get outbid by a club that's willing to offer him a multi-year deal. MassLive polled two veteran scouts on Turner's vaue earlier this month. One suggested he'll earn a one-year, $12.5 million deal with a $12.5 million club option for 2025. The other predicted a guaranteed two-year deal worth $28 million.
Turner, hobbled by a painful bone bruise in his heel for much of the second half of the season, started 98 games as the DH while playing first base 35 times and making four starts at second base. As he enters his age-39 season, he thinks he's still capable of playing the field and noted that his defense wasn't up to standard early in 2023 because he got limited reps in the field after being hit in the face with a pitch during spring training. If the Red Sox don't view Turner as capable of handling reps at first base or third base (backing up Devers) next season, he may look for a team that does.
"It's not really my job to decide what that role's gonna look like," Turner said. "Once Breslow and the rest of the front office figure out what they want to do or what direction they want to go, hopefully I'm a part of that and can be back in a Red Sox jersey. There's always that unknown when a new front office person comes in with new personnel. You just don't know what's going to happen. Obviously, he's got to do what's best for the organization. Hopefully, I'm part of that. If not, I'll hopefully land on my feet somewhere else and maybe get to know another city."
$200 INSTANT BONUS
DRAFTKINGS MASS

BET $5, GET $200 BONUS BET
FANDUEL MASS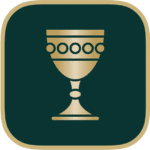 BET $50, GET $250 BONUS
CAESARS MASS

$1,000 FIRST-BET BONUS
BETMGM MASS
MA only. 21+. Gambling Problem? If you or a loved one is experiencing problems with gambling, please call 1-800-327-5050 or visit gamblinghelplinema.org for 24/7 support. LiveChat with a GameSense Advisor at GameSenseMA.com or call 1-800-GAM-1234
MA Gambling Helpline.
For now, Turner is enjoying what might be his last few weeks as a Boston resident. Since moving from southern California at the start of last season, he Turners have tried to pack in as many day trips and quintessential New England experiences as possible. The couple has shared recent experiences around Boston, including candlepin bowling in Southie and riding the T on Halloween in full costume.
Turner hopes his time in the city isn't coming to an end.
"Over the years, I've learned my lesson from hoping and trying to get what I want," he said. "Obviously, the time we've spent here, we've absolutely loved it. The city has been absolutely fantastic to us.
"Getting the opportunity to put a Red Sox jersey on and play in Fenway Park and call it home has been something, honestly, I didn't even imagine would happen in my career but I'm so glad it did because it's truly been one of the best experiences I've ever had."