The Patriots have been in the spotlight through the first seven weeks of the season for more negative reasons than positive. And there seems to be a different narrative every week.
That can be said about many of the NFL teams, including the New York Jets, the Buffalo Bills and Minnesota Vikings, to name a few, Jets quarterback Aaron Rodgers made his weekly appearance on "The Pat McAfee Show" on Tuesday and discussed how quickly things can change from week to week.
Rodgers specifically pointed to the Jets after he went down with a torn Achilles and was replaced by Zach Wilson. Many thought the season was over for New York. But after stringing together some exciting wins and with how the rest of the AFC East is playing, some are backtracking and even saying the Jets could win the division.
$200 INSTANT BONUS
DRAFTKINGS MASS

BET $5, GET $200 BONUS BET
FANDUEL MASS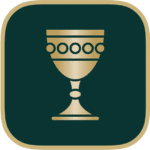 BET $50, GET $250 BONUS
CAESARS MASS

$1,000 FIRST-BET BONUS
BETMGM MASS
MA only. 21+. Gambling Problem? If you or a loved one is experiencing problems with gambling, please call 1-800-327-5050 or visit gamblinghelplinema.org for 24/7 support. LiveChat with a GameSense Advisor at GameSenseMA.com or call 1-800-GAM-1234
MA Gambling Helpline.
"Nobody was saying that (expletive) a few weeks ago," he said.
Rodgers then pivoted to the Patriots, who are coming off a Week 7 upset over the Bills. Reaction stemmed from people wanting Bill Belichick fired to wanting Mac Jones benched or Bailey Zappe or Malik Cunningham — the latter of which was waived Tuesday. But after a division win and Jones turning in his best performance of the season, some have changed their tune.
"The narrative can change so quickly in this league. It's overreaction Mondays every single week," Rodgers said. "Look at what's going on in New England. 'Bill's gonna be out' and 'Mac is the problem' and then Mac goes out and balls out, I think he was 25 of 31, played incredible, led them on a last-second drive and now it's like, 'Mac was never the problem!', You have to be able to laugh at some of this (expletive) because it's so ridiculous. The overreactions and the blanket statements are crazy."
With a Week 8 matchup against the Miami Dolphins and the NFL trade deadline fast approaching, it's sure to change a few times between now and then — especially if the Patriots can string together another upset over a division rival.