BOSTON — When Garrett Whitlock stepped on the Fenway Park mound in the seventh inning of Sunday's game, there was much more on his mind than baseball. Whitlock returned to the Red Sox on Sunday after spending a week on the bereavement list after his brother, Gavrie, drowned in Georgia last Saturday.
Gavrie Whitlock, 23, fell off a dock and drowned in Lake Lanier late on the night of Sept. 2, according to the Gwinnett Daily Post. Whitlock was placed on bereavement leave by the team the next day and spent a week away from the group before being activated Sunday. With the Sox leading, 7-3, manager Alex Cora called upon Whitlock in the seventh inning. Whitlock pitched two scoreless innings and recorded three strikeouts in his return.
$200 INSTANT BONUS
DRAFTKINGS MASS

BET $5, GET $200 BONUS BET
FANDUEL MASS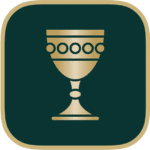 BET $50, GET $250 BONUS
CAESARS MASS

$1,000 FIRST-BET BONUS
BETMGM MASS
MA only. 21+. Gambling Problem? If you or a loved one is experiencing problems with gambling, please call 1-800-327-5050 or visit gamblinghelplinema.org for 24/7 support. LiveChat with a GameSense Advisor at GameSenseMA.com or call 1-800-GAM-1234
MA Gambling Helpline.
"He was good," Cora said. "Just to show up and be here with us and be able to compete, probably that was good enough for me. We're here for him.
"To go two innings after all this week is impressive," the manager added. "I've been saying it all along. We're here for him."
Whitlock said a pregame conversation with Tanner Houck, his best friend on the team, helped provide some perspective on a tough day. His brother was on his mind as he took the mound against Baltimore.
"You never know how long you've really got with someone," Whitlock said. "Just make sure to hug the ones you love and make sure to tell them.
"The relationship between any brother is a good one… He meant a lot."
Whitlock said pitching for the first time since his brother's death served as a "good distraction," as he was able to focus on individual hitters and pitches instead of the tough times his family are going through. After Whitlock completed his second inning of work, Cora and other members of the Red Sox greeted him with hugs in the home dugout.
"We're family here and we're gonna keep helping him out throughout everything," Cora said. "I'm glad that he's back."
Whitlock said he's appreciative of the support.
"The whole team has been supportive throughout this whole thing," he said. "Front office, management, everything. Just to have guys like that and have them have your back and A.C. too, with the whole coaching staff, it has been a huge help going through what I've been through.
"It was good to be back around the guys but it was definitely emotional returning to the mound for me."