Sports Betting Dime provides exclusive sports betting content to MassLive.com, including real-time odds, picks, analysis and sportsbook offers to help sports fans get in on the action. Please wager responsibly.
For a number of teams, their NFL playoff hopes are riding upon various scenarios playing out in their favor, some of them quite convoluted formulas.
In the case of the New England Patriots, on the one hand, the blueprint to the postseason is simple. Win and they're in. If they lose, then it gets complicated. New England would also require losses by the Miami Dolphins, Pittsburgh Steelers and Tennessee Titans in order to grab a playoff berth. One of those necessary scenarios already came through Saturday night when the Jacksonville Jaguars beat the Titans 20-16.
There's another major stumbling block, though. The team standing in the way of the Patriots is a club many football pundits see as the one that will be lifting the Lombardi Trophy as Super Bowl champions – the Buffalo Bills.
Playing at home, the Bills figure to be a fired-up bunch, now that there's news of significant progress in the recovery of Damar Hamlin. The Buffalo defensive back collapsed on the field and went into cardiac arrest during Monday's game against the Cincinnati Bengals.
Bills -7.5 vs. Patriots
Playing the long game, New England is 22-8 straight up in the last 30 games against Buffalo. However, recent history isn't nearly as kind. the Bills are 3-0 SU and against the spread in the last three meetings, including a 24-10 decision at Gillette Stadium on Dec. 1. In the past six games, Buffalo is 5-1 SU and 4-2 ATS.
However, the Patriots are 9-2 SU and 8-3 ATS in their last 11 visits to Buffalo. It stretches out to 16-3 SU over the past 19 games between the two teams at Highmark Stadium.
DraftKings Sportsbook
STATES: KS, AZ, CO, IA, IL, IN, LA, MI, NJ, NY, PA, TN, VA, WV
NEW USER SIGNUP
ANY GAME!
BET $5, WIN $200!
New England is struggling to cover this season, though. The Patriots are 1-5 ATS in their last six games. Likewise, the Bills are also a poor cover squad. Buffalo is 3-6 ATS over the past nine games.
At home, though Buffalo is a juggernaut. The Bills are 10-1 SU in their last 11 home games. Overall, they've won six in a row. New England is 1-8 SU this season as a betting underdog and 1-4 SU as a road underdog.
Pick: Bills -7.5.
Steelers -2.5 vs. Browns
As much as the Bills and Patriots don't like each other, there may be no more bitter or hated rivalry, whether you're talking about teams or fanbases, than the Pittsburgh Steelers against the Cleveland Browns.
This grudge match dates back decades before the Bills or Patriots franchises were even born. It was nasty back then, and it hasn't mellowed. This week, there's also something big on the line. With a win and some help, 8-8 Pittsburgh will make the playoffs. That would be quite the accomplishment for a team that began the season 2-6.
While winning three in a row and five of the last six, rookie QB Kenny Pickett is displaying moxie and some late-game heroics. The Pittsburgh defense is clamping down. The Steelers haven't allowed more than 17 points in any of the past six games, and are permitting an average of 14.66 points per game over that span.
As much as Cleveland would love to be the team to end Pittsburgh's playoff dream, as well as assure Steelers head coach Mike Tomlin of his first losing season in 16 years on the job, the Browns are in the wrong city to make that happen. Cleveland is 1-18 SU in the past 19 games at Pittsburgh.
Pick: Steelers -2.5.
Lions +5 vs. Packers
Much like the Steelers, Green Bay and Detroit were both looking to be dead in the water not so long ago. The Packers were sitting with a 4-8 record at the end of November. Since then, the Pack is back. Green Bay has won four in a row. The Packers have also covered in all four of those games.
In recent home games, Green Bay put 40 points up against the Dallas Cowboys and 41 last week vs. the Minnesota Vikings, both teams that have already clinched a postseason berth. The winner of this Lions-Packers game could also be playoff bound, but they'll need to win and get help.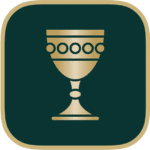 Caesars Sportsbook
STATES: AZ, CO, IA, IL, IN, KS, LA, MI, NJ, NY, PA, TN, VA
SIGNUP BONUS
UP TO $1,250 ON CAESARS
GET 1000 REWARD CREDITS + 1000 TIER CREDITS
Detroit has also stormed back from a 1-6 start, going 7-2 over the last nine games. The Lions are among the best cover teams in the NFL. Detroit is 8-1 ATS over the past nine games. They're also 9-2 ATS in their last 11 games when facing the Packers.
Bet Detroit to cover this game. However, don't be wagering on the Lions winning this game. Detroit is 3-13-1 SU over the last 17 road games, and 3-17 SU in the last 20 games played at Green Bay.
Pick: Lions +5.
If you or a loved one has questions and needs to talk to a professional about gambling, call the Massachusetts Problem Gambling Helpline at 1-800-327-5050 or visit gamblinghelplinema.org to speak with a trained specialist to receive support. Specialists are available 24/7. Services are available in multiple languages and are free and confidential.